Fish Report
La Paz Fishing Report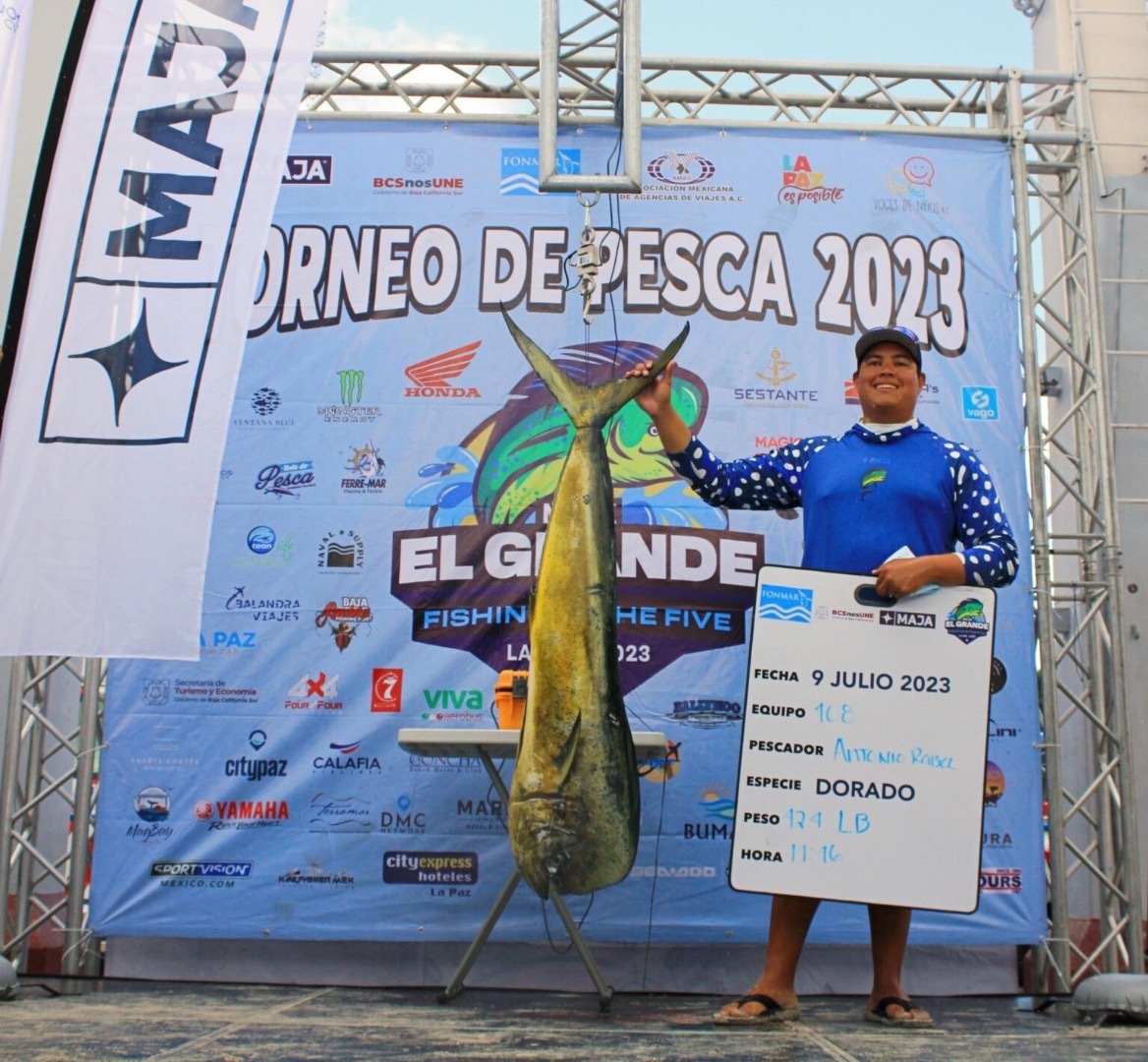 by Baja Adventure Company
7-26-2023
(619) 955-6003
Website

Bait & Weather
There's no question we are experiencing much like a big part of the US. an extreme heat. Just to make things a little more uncomfortable we have tropical storms in the pacific contributing some humidity making the air extremely steamy. Fortunately we have the summer prevailing winds from the south west making thing much more tolerable if your out on the water.
The water temperature is 84 degrees which is actually a perfect temp for most pelagic species. Hopefully we won't get too much warmer although south of us we have reports around East cape of water temperature already pushing 90 degrees. Those numbers are much better for cooking chicken then for fishing.
Bait supplies are still solid with both sardines and Mackerel for sale directly in line to the fishing grounds.
About fish
The main game is still Dorado, this year has been one of the best in years for fish over 40lbs. These big guys are normally paired up offshore in open water not necessarily around any kind of structure. The smaller schoolies are scattered everywhere including the bay here in La Paz. Last Sunday in literally the worst weather imaginable we had the annual La Paz Dorado shoot out. Approximately 160 boats participated with the winning Dorado at 51lbs.
Team Baco won third in the Dorado tournament and 1st in the Marlin catch and release category. That's quite an accomplishment and reflection of the captains skill set here at Baco.
Last week we also found large schools of spinner dolphins fairly close to shore well within our fishing range holding both large Dorado 40lb class and huge amounts of Tuna in the 25lb range. Trolling cedar plugs would produce multiple hook ups on every stop. Striped Marlin are a little further off shore. They also seem to be in pods as we had more multiple hook ups then single. A double or triple hook up was pretty common not to mention completely chaotic.
Assuming our water temperatures don't get too high, this season is shaping up to be one our best in years.
As previously mentioned our Magdalena Bay trips are filling fast. This is truly a fishing experience of a lifetime. If you have any interest in this epic fishing trip please inquire online or via our website.
That's it for the week
Be safe and try to stay cool through this unprecedented heatwave.
Keep the faith
Scotto